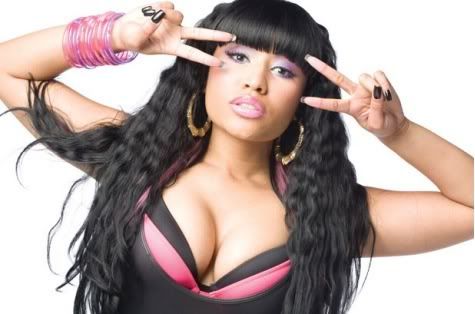 Click here for Part 1 of this article.
The business profile of the female MC vanished with each passing year, apparently due to the budget constraints of the label. Seeing an image of a perfectly done-up female with a mic in her hand served to draw attention to them, and I understand that purpose in the fight against the double standard, even in hip-hop - not many people want to see a female wearing a doo-rag and dirt under her nails. The documentary says this "keeping up with the Joneses" approach prevented labels from signing any more female artists, probably letting their existing artists finish their contracts or buying them out of their deals. Is that a conspiracy, you ask? No, it's just the label's way of cutting their losses, especially if all that they were paying for didn't translate into sales. What isn't mentioned in the program is the rise of digital music, dropping the bottom out of the music business as a whole, as well as that already weakened niche as the public was getting used to not paying for music, further damaging their livelihoods.
You can't have a documentary about women in hip-hop without mentioning the queen of Young Money, Nicki Minaj, who someone in the program likens to "Kim Kardashian with a mic". I never really cared for Nicki, not saying that I don't like her, but if I didn't hear her music I wouldn't say "well where is Nicki Minaj?" - that type of thing. I just recently came around to her and admitting her flow is nice, but the documentary makes me wonder about her REAL place in hip-hop. "Is she doing anything to advance the presence of women in hip-hop?" is a question that's asked out loud (followed by a conditional answer of "no") and even the genesis of how she came to be in the public eye is an interesting issue that I've read about
a couple days earlier
:
As a man, a lot of female's lyrics aren't aspirational. Lil' Kim, Foxy Brown and many of the hyper-sexual rapstresses of the late '90s and today spit lyrics that men are not going to repeat even alone in the comfort of their own car. ...Nicki Minaj is a machine. A bionic femcee with a fake butt, tons of surgery and, by most accounts, a fabricated bisexuality. She's nice to look at and spits bars that we're comfortable repeating when she hops on tracks with guys.
I'll even admit the jury is still out on Nicki, because she hasn't released her debut album yet, although her buzz is substantial enough where we can get the gist of her at this stage in her career. She is a perfect storm of events and happenings in hip-hop, most notably taking advantage of the void that Lauryn Hill left, and later Eve and even Missy. The things she's talking about now, I couldn't care less about, but her pure skill cannot be denied - those subject matters can change. Nicki has also been blessed with being inducted into the game via a group of rappers, and "
one of the best to ever do it
" in Lil Wayne, which also raises the point of female rappers having to be cosigned by an established artist to hopefully garner some of that artist's fanbase and credibility to jump start their career, which she also took advantage of, following in the footsteps of Eve, Rah Digga, Trina, and many more. However, Weezy's incarceration may serve her better than if he was here, allowing her to develop at a rate that might put her buzz on par with his when he finally gets out.
The program closes with a "where are the female MC's now?" question, the answer to which is in the underground scene. If you want to find them, you just have to go looking. After alerting one of my friends that the program was on last night, she said after she finished watching that "
mannn i wish all underground female emcees would get signed TODAY... with no pressure to change from labels... itd be interesting to see". I don't believe signing ALL underground female rappers is the answer to this dearth of wildly successful femcees. Just like I don't believe just because you're a 20-year-old guy from New York and you can spit a nursery rhyme, you should get a deal. I'm (obviously) not a female, but it's about finding the best individuals out of these underground sisters with voices that represent them in a way that show their skill, talk about real concerns and thoughts that are pertinent to today's woman, and allow them to be respected without having to have a dog-and-pony show with their bodies. How to do that and make it profitable, thus allowing them to keep their essence intact is a question I still haven't found the answer to. I don't think the market can handle and will allow 4-5 different Nicki's....her presence alone I believe will eventually cultivate an "anti-Nicki" to service that part of the public when that time comes, after which point anything could happen.

What IS the answer to this? What will we make of the future female MC?